Spring 2022 Clinical Research Update at ASNR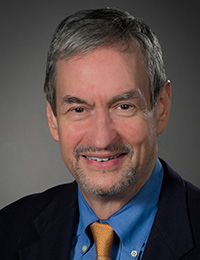 In May 2022, Hyperfine attended the ASNR annual meeting, sponsoring a clinical update session on low-field magnetic resonance imaging (MRI). Hyperfine Senior Medical Directors Dr. Edmond Knopp and Dr. Chip Truwit moderated the session.
The session opened with Dr. Michael Schulder, Neurosurgeon at North Shore University Hospital, stating, "You referred to the days of intraoperative MRI as being passed, but I'm here to tell you that those days are not passed. In fact, we're still at the beginning of that era."
Dr. Schulder reviewed his experience with low-field intra-operative MR-guided neurosurgery using the Medtronic PoleStar system at 0.15T (discontinued by Medtronic approximately six years ago). Dr. Schulder then spoke about what might be possible with the Hyperfine Swoop® Portable MR Imaging System™ in an operating room environment. Finally, Dr. Schulder shared his experience with the Swoop workflow during the height of the COVID-19 pandemic, illustrating the Swoop system's benefits in ICUs for patients and hospital workflows.
In closing, Dr. Schulder remarked, "This clinical experience, in a real critical time, proved that this ultra-low-field strength MRI, portable and self-shielding, could image patients in the most difficult circumstances. To me, as an in-hospital imager for ICU patients, this is really clear, and I think beyond any question."
Following Dr. Schulder, Hyperfine treated ASNR attendees to a live telecast from The Queen Elizabeth Hospital in Blantyre, Malawi. Dr. Terrie Taylor (University of Michigan) and Dr. Karen Chetcuti (Kamuzu University of Health Sciences) shared their experience of bringing portable MRI to a remote, low-resource setting and discussed the site's important work on acute cerebral malaria and brain imaging of complications due to COVID. As described contemporaneously in the AJNR (DOI: https://doi.org/10.3174/ajnr.A7494), a Swoop system was delivered to Malawi just as COVID exploded there.
In her presentation, Dr. Chetcuti shared, "In our settings, for our patient, for any patient here in Blantyre to get an MRI scanner, they need to be transported in a minivan for a five-hour car ride journey to the capital city, Lilongwe. And not every patient is clinically safe or appropriate to go through that ordeal. And so, having the Hyperfine MRI scanner here has been instrumental and pivotal in the management of a lot of very sick children, and others actually."
We invite you to view the 2022 ASNR annual meeting clinical update below and learn about clinical perspectives on ultra-low-field point-of-care MRI.
Hyperfine 2022 ASNR Clinical Update
Follow this blog to keep up to date on the latest posts.
Thank You!
We will send you updates when new stories are published.