The Impact of Patient Acuity and Staffing Shortages on Hospitals and Neurocritical Care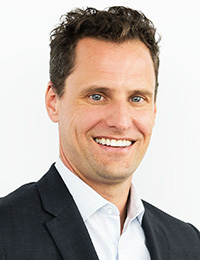 Written by Matt Enderlin, Hyperfine National Accounts Director

While patient acuity has always been on the minds of hospital executives, an August report from the American Hospital Association showed that deferred care due to the COVID-19 pandemic has increased patient acuity rates and driven "unsustainable financial challenges." Becker's Hospital CFO Report summarized the key findings with the following points.
Overall patient acuity has increased each year since the beginning of the pandemic, according to the report. Overall patient acuity, as measured by the average length of stay, was up nearly 10 percent between 2019 and 2021.
The average length of stay was up 6 percent between 2019 and 2021 for Medicare fee-for-service patients in the hospital for reasons other than COVID-19, the report stated.
Increased patient acuity is a key driver of increased labor, drug and supply costs for hospitals, according to the report.
When hospitals compound increased patient acuity with staffing shortages1, it becomes increasingly important for executives to find operational efficiencies. Two common focus areas are staff optimization and improvements in turnaround times for diagnostic testing.

A known problem contributing to operational inefficiency in critical care is intrahospital transport of unstable patients for neuroimaging. This time-consuming process increases the risk of adverse events and displaces specialized staff away from the ICU. Unfortunately, even under the supervision of a well-trained transport team, adverse events may still occur in 26–79% of cases during transport2,3,4,5. A 2011 study found that 6–8% of transports resulted in a life-threatening adverse event6. These events have the potential to significantly impact patient outcomes, length of stay, and total cost of care.
In our conversations with healthcare executives regarding post-pandemic increases in patient acuity, the burden on specialized nursing staff is resounding. Leaders are looking for innovative ways to increase throughput in their critical care units. Thought-leading health systems are implementing new point-of-care brain MRI technology to improve patient care and operational efficiencies in their critical units. Point-of-care bedside MRI can potentially eliminate risks associated with intrahospital transport while simultaneously reducing the need for critical care nurses and therapists to leave the unit, thereby keeping critical care staffing at optimized levels. These hospitals are then able to decrease the turnaround time for neuroimaging7 and keep critical care staff in the ICU with the patients that need specialized care.

The best innovations in healthcare often arise to address emerging problems during extremely challenging times. Hyperfine believes that Point-of-Care MRI™ is poised to be part of a solution to address the increase in patient acuity, improve patient outcomes, and maximize the return on staffing expenses.
To learn more about how hospitals use Swoop® Point-of-Care MRI to improve their neurocritical care units, download our Point-of-Care MRI Summary.
To schedule a time to speak with Matt Enderlin about the challenges critical care teams face and potential benefits of the Swoop Portable MR Imaging System™, please send us a message.
---

1. https://www.aha.org/system/files/media/file/2022/08/pandemic-driven-deferred-care-has-led-to-increased-patient-acuity-in-americas-hospitals.pdf
2. Jia L, Wang H, Gao Y, Liu H, Yu K. High incidence of adverse events during intra-hospital transport of critically ill patients and new related risk factors: a prospective, multicenter study in China. Crit Care. 2016;20:12. Published 2016 Jan 18. doi:10.1186/s13054-016-1183-y
3. Smith I, Fleming S, Cernaianu A. Mishaps during transport from the intensive care unit. Crit Care Med. 1990;18(3):278-281. doi:10.1097/00003246-199003000-00006
4. Martin M, Cook F, Lobo D, et al. Secondary Insults and Adverse Events During Intrahospital Transport of Severe Traumatic Brain-Injured Patients. Neurocrit Care. 2017;26(1):87-95. doi:10.1007/s12028-016-0291-5
5. Parmentier-Decrucq E, Poissy J, Favory R, et al. Adverse events during intrahospital transport of critically ill patients: incidence and risk factors. Ann Intensive Care. 2013;3(1):10. Published 2013 Apr 12. doi:10.1186/2110-5820-3-10
6. Ott LK, Hoffman LA, Hravnak M. Intrahospital Transport to the Radiology Department: Risk for Adverse Events, Nursing Surveillance, Utilization of a MET and Practice Implications. J Radiol Nurs. 2011;30(2):49-52. doi:10.1016/j.jradnu.2011.02.001
7. Kuoy E, Glavis-Bloom J, Hovis G, et al. Point-of-Care Brain MRI: Preliminary Results from a Single-Center Retrospective Study [published online ahead of print, 2022 Aug 2]. Radiology. 2022;211721. doi:10.1148/radiol.211721
Follow this blog to keep up to date on the latest posts.
Thank You!
We will send you updates when new stories are published.