About Hyperfine and the Swoop® Portable MR Imaging System™.
About Hyperfine and the Swoop system.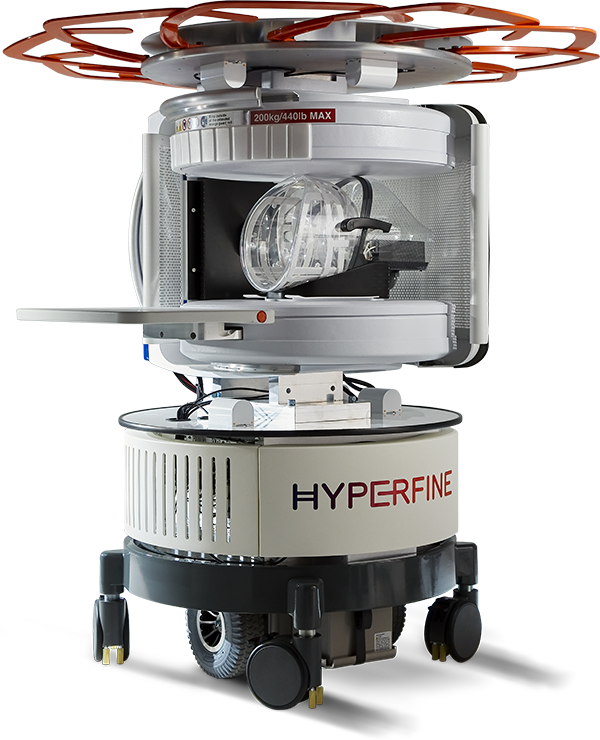 Hyperfine (NASDAQ: HYPR) is the groundbreaking MedTech company that created Swoop, the world's first FDA-cleared portable magnetic resonance imaging (MRI) system capable of providing neuroimaging at the point of care. Our mission is to transform patient care by creating access to life-saving diagnostics and actionable data at the point of care.

For the hospital, the Swoop Portable MR Imaging System expands patient access and reduces patient transport and associated risks while being more cost-effective than conventional high-field MRI systems. And, unlike high-field MRI, which requires specialized infrastructure and individuals with specialized training to operate, Swoop system operation, navigation, and safety training is simple, which allows for expanded user access.
For the clinician, the Swoop system is easy to use. It can be driven directly to a patient's bedside and plugged into a standard electrical outlet. Utilizing the provided iPad®, the operator can initiate a scan and capture, display, and export images of the brain within minutes—offering clinicians workflow efficiencies to potentially impact critical decision-making without the need to transport the patient away from the point of care.
For the patient, Swoop is a convenient and potentially low-stress experience. It is helpful in diverse environments, can reduce the length of time a patient has to wait for an MRI scan, and provides expanded access to patients who might not otherwise be candidates for an MRI at the time of care.
Awards and Recognition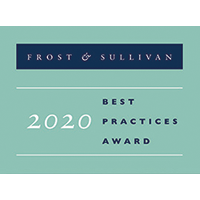 Best Practices Product Innovation Award from Frost & Sullivan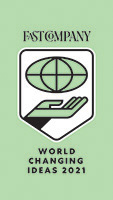 Fast Company Magazine World Changing Ideas honorable mention in two categories: North America and Health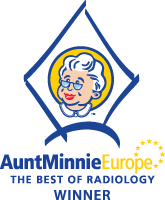 Best New Radiology Device of 2022 from Aunt Minnie Europe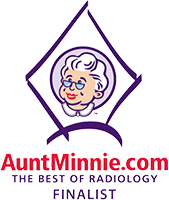 Best New Radiology Vendor of 2020 from Aunt Minnie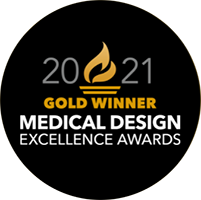 MD+DI Gold Medical Design Excellence Award in the Radiology, Imaging, and Electromechanical Devices category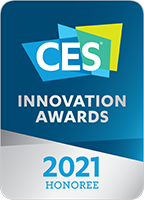 2021 Innovation Awards Honoree from CES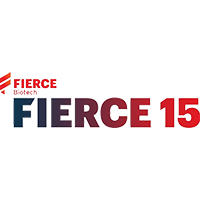 Named by Fierce Medtech as one of 2020's Fierce 15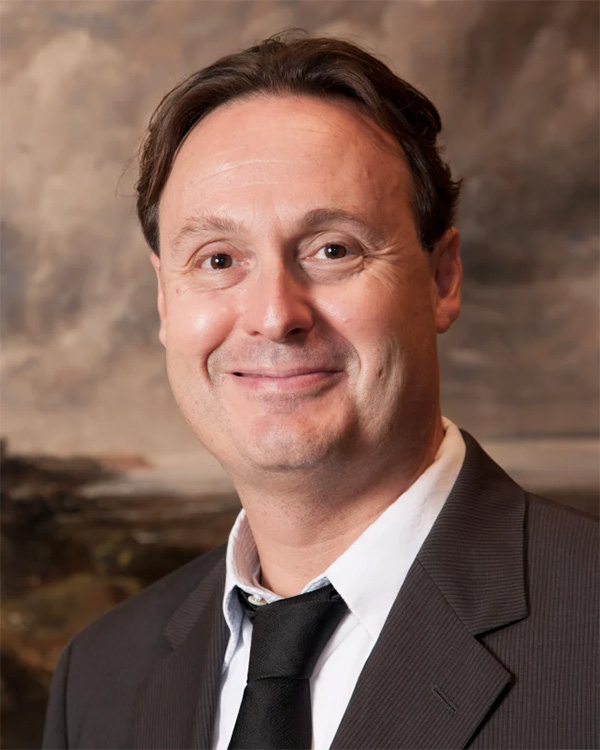 Hyperfine was founded in 2014 by Jonathan Rothberg, PhD, a serial entrepreneur and the founder or co-founder of numerous innovative companies. With a vision to save lives by making magnetic resonance imaging (MRI) more accessible and affordable, Rothberg and a team of scientists and engineers set out to put MRI within reach of every patient regardless of location.
While the Hyperfine team retained the fundamental principles and core components of MRI, they turned nearly everything else on its head. The team designed the Swoop Portable MR Imaging System for simplicity while leveraging advances in image-centric computing, deep learning, and the ten-million-fold increase in computing power since the invention of MRI technology over 40 years ago.
Hyperfine produced the first Swoop MR images within a year of its founding and since then has rapidly advanced image quality and functionality. In 2020 the Swoop system received FDA clearance. In December of 2021, Hyperfine Class A common stock began trading on the Nasdaq Global Market under the "HYPR" symbol.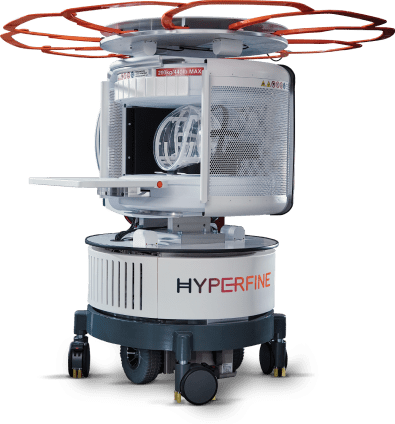 Big tech in a small package.
The Hyperfine Swoop system is the only portable MRI that can move to your patient's bedside at the point of care, plug into a standard electrical outlet, and acquire critical neuroimages within minutes. No waiting. No patient transport.