The patient is at the center of everything we do.
Patients First. When we improve the lives of patients, everyone benefits.
Our mission is to revolutionize patient care globally through transformational, accessible, clinically relevant diagnostic imaging and data solutions.
Passion: We are excited to solve problems with enthusiasm that energizes those around us to do the same.
Agility: We embrace change and continuous improvement as we grow and evolve.
Results: We are purposeful in our approach and accountable to our commitment to produce safe, effective, and quality products.
Community: We foster a positive and collaborative environment through our interactions with others.
Authenticity When we are our authentic selves, others can relate to us, feel safe, and thrive.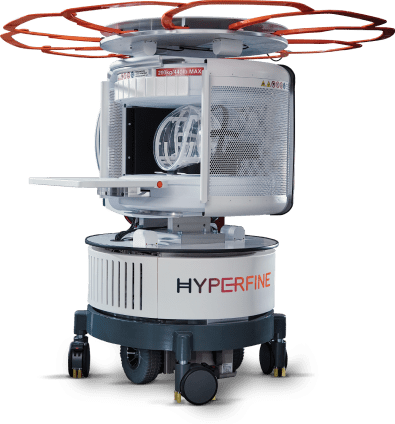 Big tech in a small package.
The Hyperfine Swoop system is the only portable MRI that can move to your patient's bedside at the point of care, plug into a standard electrical outlet, and acquire critical neuroimages within minutes. No waiting. No patient transport.