Swoop® Portable MR Imaging® System
Product support overview.
Hyperfine, Inc. offers world-class support for the Swoop® Portable MR Imaging® system, and our team is on call to bring clarity to the system's usage and maintenance. Whether it is a question about how to use the Swoop system, discussing the benefits of Portable MRI™ with patients, or troubleshooting an issue, our team is ready to help. We are eager to hear your feedback to ensure your Swoop system benefits to your staff and patients now and in the future.
Swoop System Service and Support Includes
Software Upgrades
Technical Support
Service and Maintenance
Over-the-air software upgrades are an essential part of Swoop system ownership and enable your device to improve with every upgrade. Hyperfine, Inc. offers additional features and functionality that help tune the Swoop system to your organization's needs. These improvements focus on growing customer delight—our AI and imaging teams develop novel imaging techniques. Our user experience team leverages customer insights to create intuitive designs. Our software teams employ cutting-edge technologies to bring solutions to our customers rapidly.
Hyperfine, Inc. will always work with customers to ensure they can use the latest software version. Software updates are deployed remotely, and remote support assistance is available by contacting the Hyperfine, Inc. Technical Assistance Center (see contact information below).
Technical Support, Service, and Maintenance
Swoop system service and support includes technical assistance with hardware and software issues. Our remote technical support team will work with designated onsite users to resolve any questions or cases reported.
To initiate a support, service, or maintenance request, contact the Hyperfine, Inc. Technical Assistance Center to open a case (see below). If a hardware replacement is required, the Hyperfine, Inc. Technical Assistance Center team will coordinate with logistics to deliver the replacement part. If a mechanical issue requires Hyperfine, Inc. Field Services, we will schedule an onsite visit or work with the designated onsite representative. Please refer to the terms and conditions for exclusions and additional requirements.
Preventative maintenance should be completed according to the recommended schedule. The service agreement defines preventative maintenance. In addition to running a diagnostic test, preventative maintenance involves inspecting the electronics, hardware, and accessories. If replacement parts or additional service is required, the Hyperfine, Inc. technical support team will coordinate and schedule the delivery with the customer.
Contacting the Hyperfine, Inc. Technical Assistance Center and Opening A Case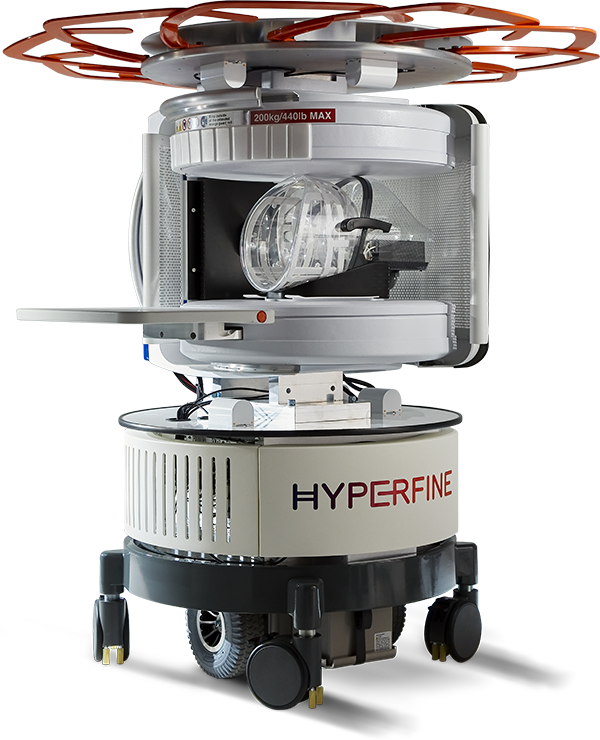 Technical support reporting is available 24/7/365 through the User Interface Application: Report an Issue form, the Hyperfine, Inc. website, phone, or email (see below). Ensure the associated Swoop system serial number is available when reporting a case.
You can escalate via phone after–hours (8:00 PM–8:00 AM Eastern) and weekend support for critical issues.
UI Application > Report an Issue (recommended): Go to About > Report an Issue and submit a case request from the UI.
Web (recommended): Report issues via the support form at https://hyperfine.io/request-support/
Phone: 866-SWOOP-MR (866-796-6767) (option 2 for Product Service and Support)
Email: support@hyperfine.io