Learn More
We invite you to access the lean analysis document or view our webinar with Missouri Baptist Medical Center team members. We also invite you to explore our website to learn more about the benefits of the Hyperfine, Inc. Swoop Portable MR Imaging system.
click to open link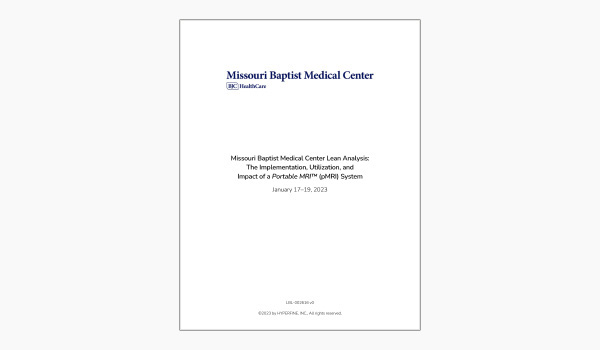 Missouri Baptist Medical Center Lean Analysis: The Implementation, Utilization, and Impact of a Portable MRI (pMRI) System
click to open link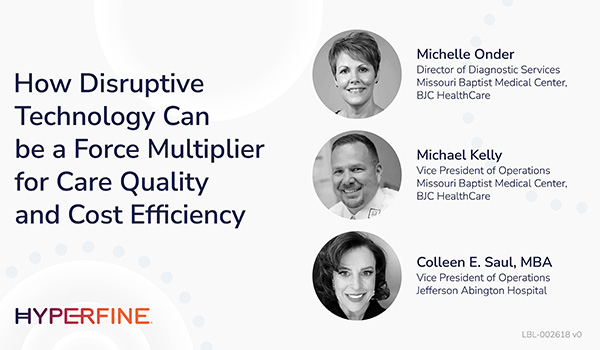 Webinar: How Disruptive Technology Can be a Force Multiplier for Care Quality and Cost Efficiency
Complete this form to access the content.