Webinars and clinical updates.
Webinar
Pediatric Hydrocephalus Imaging Needs for a Chronic Disease
Webinar
Improving Outcomes by Decreasing Critical Care Transport
Clinical Update
Hyperfine 2022 ASNR Clinical Update
Conference Update
RSNA 2021 Session with Dr. Eddie Knopp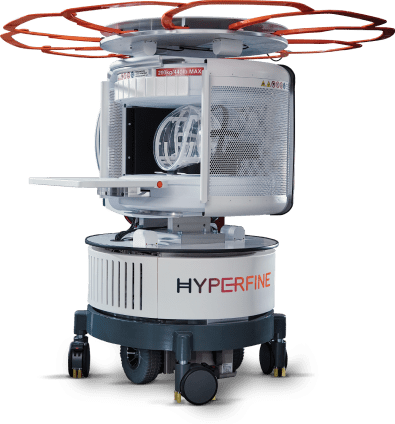 Big tech in a small package.
The Hyperfine Swoop system is the only portable MRI that can move to your patient's bedside at the point of care, plug into a standard electrical outlet, and acquire critical neuroimages within minutes. No waiting. No patient transport.